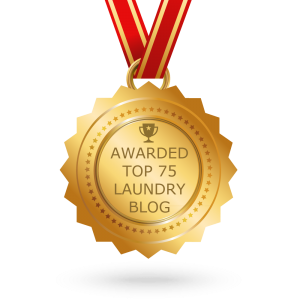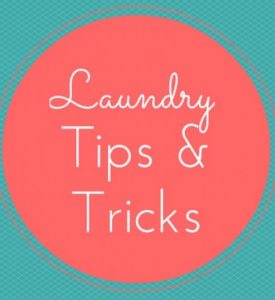 What's the secret to soft, fluffy towels? Vinegar and baking soda. Add these two ingredients to your load of towels plus half the recommended amount of detergent.
  Running late? Hang your items in the bathroom while you shower to release wrinkles.
You've accidentally shrunk your favorite sweater. No worries – soak it in a solution of baby shampoo and warm water, then gently massage it back to its original size. See our blog titled "OH NO! Shrunken Clothes!"
 Vinegar and Baking Soda instead of detergent will revive your old towels.
 Tennis balls in the dryer will decrease wrinkles in your bed linens.
 Add salt to the wash to prevent colors from fading
 Wash colors inside out to prevent fading over time.
 Maintain the shape of your sweaters by laying them flat to dry as opposed to hanging them.
 Squeeze a large lemon in with those workout clothes! It will break down oils trapped in fabrics & leave a clean fresh scent.
 Adding 1/2 cup of white distilled vinegar to your rinse cycle is a natural fabric softener.
 Swimsuit stretched out? Avoid the urge to wring out all of the water. Instead lay flat between towel and roll to remove excess water.
 A little dish soap, a toothbrush, & some hot water do wonders for ring around the collar.
 Trying to get a blood stain out? Use hydrogen peroxide and rinse well
 Make DIY Dryer balls by rolling aluminum foil into a ball and placing in the dryer.
 Wash dark clothes and jeans inside out and air dry them to keep from fading
 Remove stubborn armpit stains with lemon juice and baking soda.
Use hot water for white loads, warm water for the average load, and cold water for bright colors.
 Wash your socks in lingerie bags to ensure they'll never lose their match.
 Use chalk to eliminate grease or oily stains.
 Add Borax to every wash to keep your whites, bright and your colors, colorful.
 Over drying clothes is the leading culprit of static cling. Always set your dryer to the recommended dry time.
 Always dry towels and bulky items separate from your light weight items.
 Not a fan of bleach? Brighten your whites instead by adding 1 cup of white vinegar oxygen booster lemon juice to the wash. Air-dry your clothes in the sun. You'll have bright whites with a fresh, clean scent.
 The best defense to any stain is to treat as soon as possible. Keep a Tide-To-Go Stain Remover in your purse or vehicle for those moments.
To loosen a stuck zipper, rub a bar of soap over the teeth.