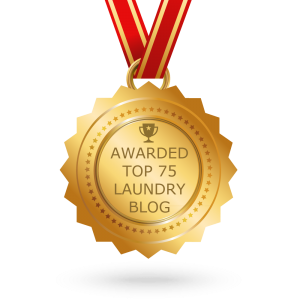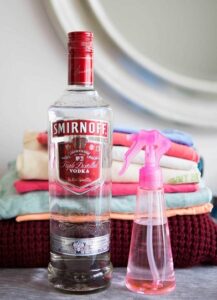 When it comes to odor removal and stains, why not consider vodka? Pour some in a spray bottle, then spritz it on the musty clothes. As the alcohol evaporates, it will lift the odors away. No need to dilute the alcohol. Vodka's odor-eliminating power comes from its high alcohol content and adding water will only weaken its potency. Best of all, even the cheapest brand will do. Make sure to choose PLAIN vodka over a flavored one, it won't leave any sort of boozy after-smell.
Removing Stains:
Blot the stained area with a soft white cloth, if the stain is fresh or still wet, absorb as much as the stain as possible. Don't rub a wet stain, as that may spread it and make the stain worse. Pour the vodka onto a soft white cloth and dab it over the stain. It works great on food, ink or grass-stained clothes. Vodka works much the way rubbing alcohol does to remove some types of stains, as it is another form of clear alcohol without additives.
Odor Removal:
Add 1/2 cup vodka to your regular wash and it will remove musty, mildew, smells!