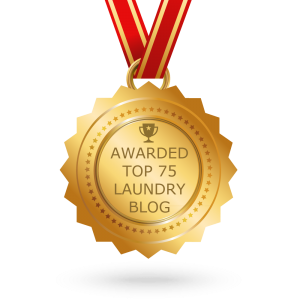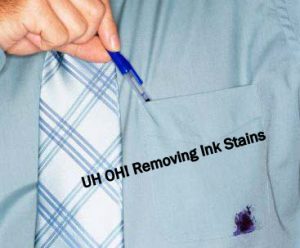 How To Remove Ink Stains
Most of us have had an ink stain at some point or another, or a leaking pen ruin a favorite shirt or pants.  Before you toss those clothes in the rag bag, check out some of these simple at-home tips to deal with ink stain removal.
Hair Spray
Squirt the stain with hair spray and the pen marks should come right off.
Rubbing Alcohol
Try soaking the spot in rubbing alcohol for a few minutes to remove the ink, before putting the garment in the wash.
Vinegar
Treat an ink stain on a shirt by first wetting it with some white vinegar, then rub in a paste of 2 parts vinegar to 3 parts cornstarch. Let the paste thoroughly dry before washing the item.
Milk
Believe it or not, a Readers Digest article says to remove ink stains from colored clothes, an overnight milk bath will often do the trick. Just soak the soiled garment in milk overnight and launder as usual the next day.
Salt
Pour salt on an ink stain that's still wet, gently dab with a wet paper towel, and then remove and brush off the salt. Repeat until the stain has completely lifted.
Sand Paper
Yes, you read that right.  The same Readers Digest article said to use a little fine-grit sandpaper and a gentle touch for removing or at least minimizing an ink stain or small scuff mark on suede clothing or shoes. Afterward, bring up the nap with a toothbrush or nailbrush. You might avoid an expensive trip to the dry cleaner.
Cream of Tartar
Make a paste by mixing 2 tablespoons of cream of tartar with 2 tablespoons of lemon juice. Cover the ink stain with the paste for 3 to 4 hours, then brush off the paste and wash the shirt.
Reminder: be sure that you have gotten all the ink out before you dry the washed garment in a dryer, because the heat of a dryer will set the stain.