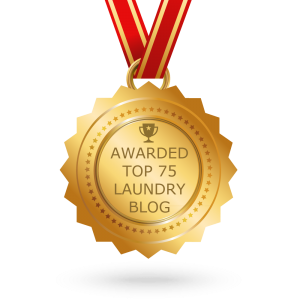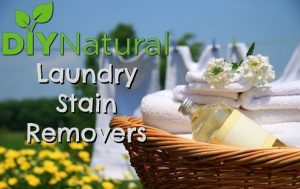 There are so many hidden chemicals in today's products. Chemicals, unbeknownst to us, that can cause eczema, hives, contact dermatitis etc. If you'd like to switch to some natural products, here are a few to try:
White Vinegar
You can use white vinegar for so many things – cleaning, softener for your clothes and as a stain remover. Mixing white vinegar with dish detergent is a great remedy for removing greasy stains.
Boiling Water
Fruit stains, like berries, are particularly hard to get out of clothes. Household Management 101 claims if you pour boiling water directly on the stain it allows it to penetrate the fabric and effectively remove fruit stains.  They also recommend submerging the stain in a bowl of white vinegar for about an hour after you've poured the boiling water on the stain.  If parts of the stain remain, they say to use whitening toothpaste on the remaining stain and rinse well.
 Baking Soda
Baking soda is another product that most of us have in the pantry already. It's an excellent natural stain remover  for many different types of stains.
Sprinkle some of on a wet stain and let it sit for about half an hour before washing. It's really that simple.
Hydrogen Peroxide
Hydrogen peroxide is a nontoxic chemical that can be used in so many ways and is affordable.
For sweat soaked, dirt stains – soak the stain in water mixed with hydrogen peroxide (50/50) for an hour and then add some hydrogen peroxide to the wash water.  Be sure to test the fabric before washing!
Denatured Alcohol
Denatured alcohol is also a great stain remover. Use a small amount with hot water to remove stains caused by grass or paint.