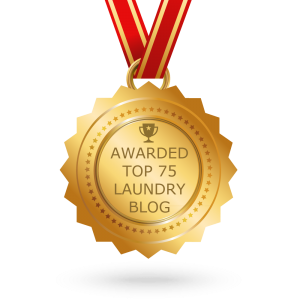 Dust, mold, mildew, body sweat, fungal spores, allergens – all make mattresses the ideal breeding ground for bacteria and dust mites.  If you're as grossed out as I am by this, keep reading and learn how to clean your mattress for a better, cleaner sleep.
Vacuum It
Vacuum your mattress every month or so or as often as every time you change the sheets, if you or family members have severe allergies. Run the vacuum very slowly over the mattress, so it has time to inhale the dust and dust mites. Break out the crevice tool for the edges and crevices.
Treat Stains
Treat any stain immediately. The longer liquids sit in a mattress, the likelier you are to foster mold and mildew growth.
This may sound crazy, but use foaming shaving cream for mattress cleaning, in part because of its thickness. Liquids will soak right through a mattress, not allowing adequate time to dissolve the stain. Foaming shaving cream contains denatured alcohol, which is a stain remover, and it's thick, so it sits on the surface to work on the stain. Wait 10 to 15 minutes, wipe with a damp cloth, and rinse with a 50/50 vinegar/water solution. Repeat if necessary.
Other helpful solutions for common mattress stains:
Blood: A 50/50 hydrogen peroxide/water solution.
Urine, fecal matter, or vomit: An enzyme cleaner, such as Bac-Out by BioClean, or Nature's Miracle, available at pet stores.
Freshen Fast
Use a mixture of cornstarch and baking soda to remove smells.  Place in a colander and just shake the mixture on to the mattress, let it sit for a few hours or longer, then vacuum. The cornstarch will absorb body oils, while the baking soda will work on smelly odors.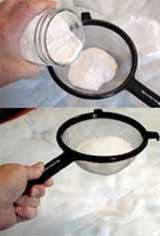 Sheet Strategy
Don't put new sheets on until evening. This will allow the mattress to air all day discouraging dust mites and bacterial growth.
Pad It
Remember, mattress pads aren't just for comfort. They keep your mattress cleaner, too.  Wash monthly in hot water, and machine dry thoroughly, unless the tag instructs otherwise.