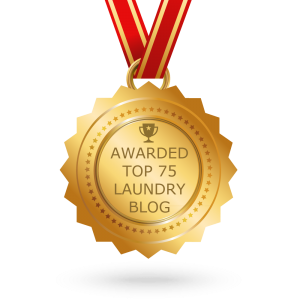 Do you have an athlete in the family that has smelly shoes, or you yourself have sweaty feet that cause your shoes to smell?  We've got a way to help you rid your shoes of odors.
The first step is to rid your shoes of dampness from perspiration. This can help prevent odor and even prolong the life of your shoes. Whenever you take off your shoes for the day, slip a few small pieces of white chalk (inexpensive children's sidewalk chalk works great!) into each shoe to help absorb moisture.
We've found the most efficient way to move the chalk in and out of your shoes, is to wrap the chalk in small pieces of cheesecloth and tie them with twist ties. The chalk can become flaky after absorbing the dampness, and who wants to touch damp, sweaty chalk? Yuk!
(Cheesecloth is inexpensive and can be purchased at Walmart or Target)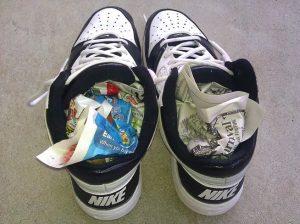 Another easy way to help remove moisture and odors is to crumple up newspaper and stuff it inside the shoes when they are not being worn. Be sure to use fresh pieces of newspaper each time.
Last but not least fill nylons or tights with cat litter or Cedar chips and let them sit overnight to absorb moister and odors.